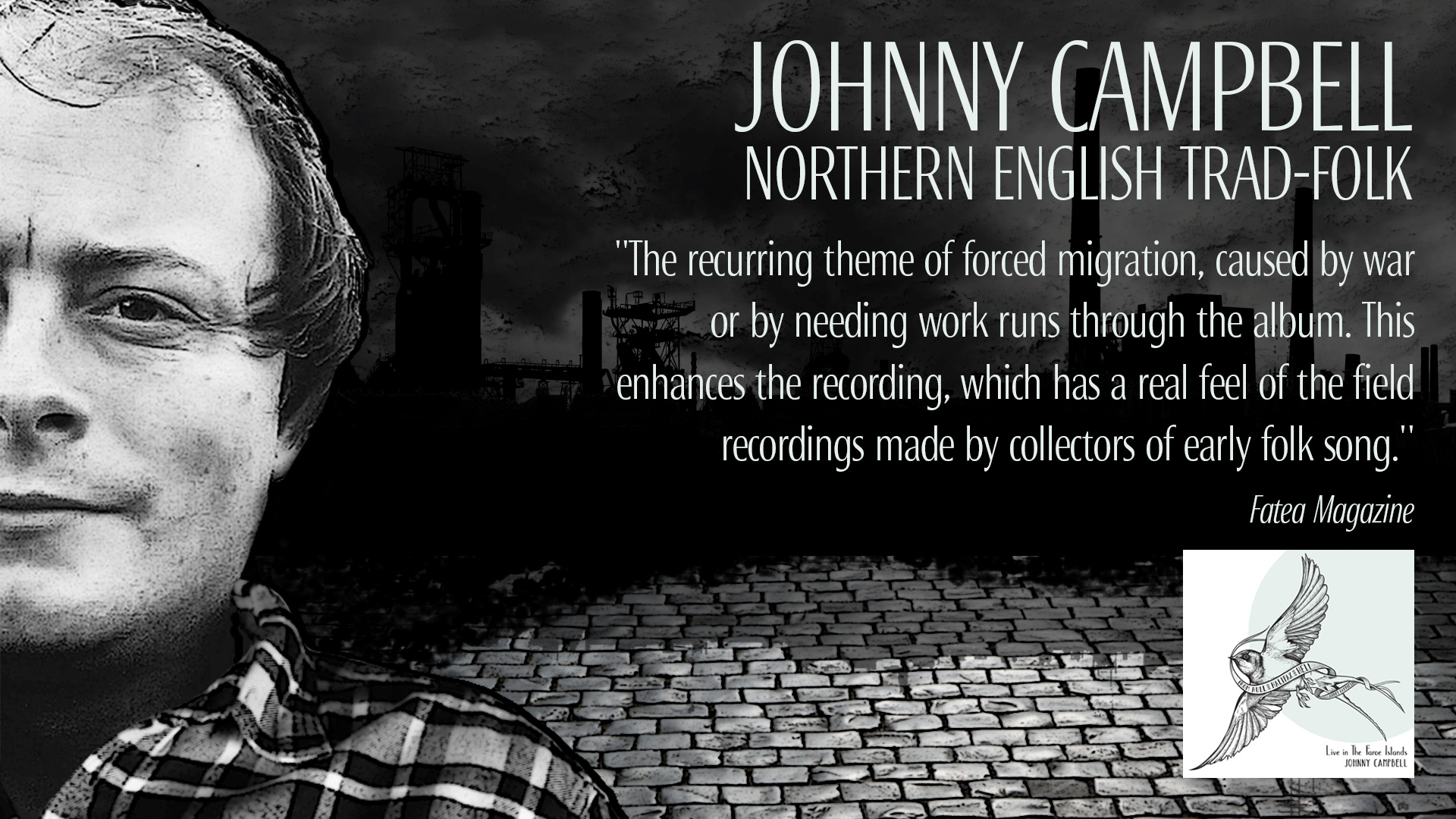 About Johnny Campbell
On a solo path from late 2013, Johnny has released three records and has earned a formidable reputation on the British Folk and European underground scenes performing over 500 shows by relentlessly touring UK, USA, Ireland, Iceland, The Faroe Islands, France, Belgium, Netherlands, Germany, Denmark, Sweden, Norway, Finland, Austria, Croatia, Slovakia, Czech Republic, Slovenia, Serbia, Bulgaria, Turkey.   
Writing self-penned material and delving deep into Northern English folk song, Campbell's material and performance is authentically English. With no sign of relenting and with repeat bookings in 2019/20 across Europe and UK, Campbell is quickly getting a name through extensive touring in UK and Europe and finds time to write reviews for the well-respected Folk magazine Fatea as well as being billed with BBC Folk award nominees and winners performers such as Stick In the Wheel, Martin Carthy, Seth Lakeman, Ye Vagabonds, Lankum, Daoiri Farrell, Ewan McLennan, The Men They Couldn't Hang and many more.
''One of folk's brightest rising stars'' Bright Young Folk  
''Johnny's got the personality to compliment the courage of his convictions'' The Living Tradition  
''The recurring theme of forced migration, caused by war or needing to work runs through the album. This enhances the recording which has a real feel of the field recordings of early folk song.'' Fatea Magazine  
''Here are songs of poverty and hardship drawing from diverse sources...it's an album I could keep on repeat'' Folking.com  
"An album of virtuousness, Avalon invokes a spirit of nobility and respectability to wish we should all play to'' Liverpool Sound and Vision