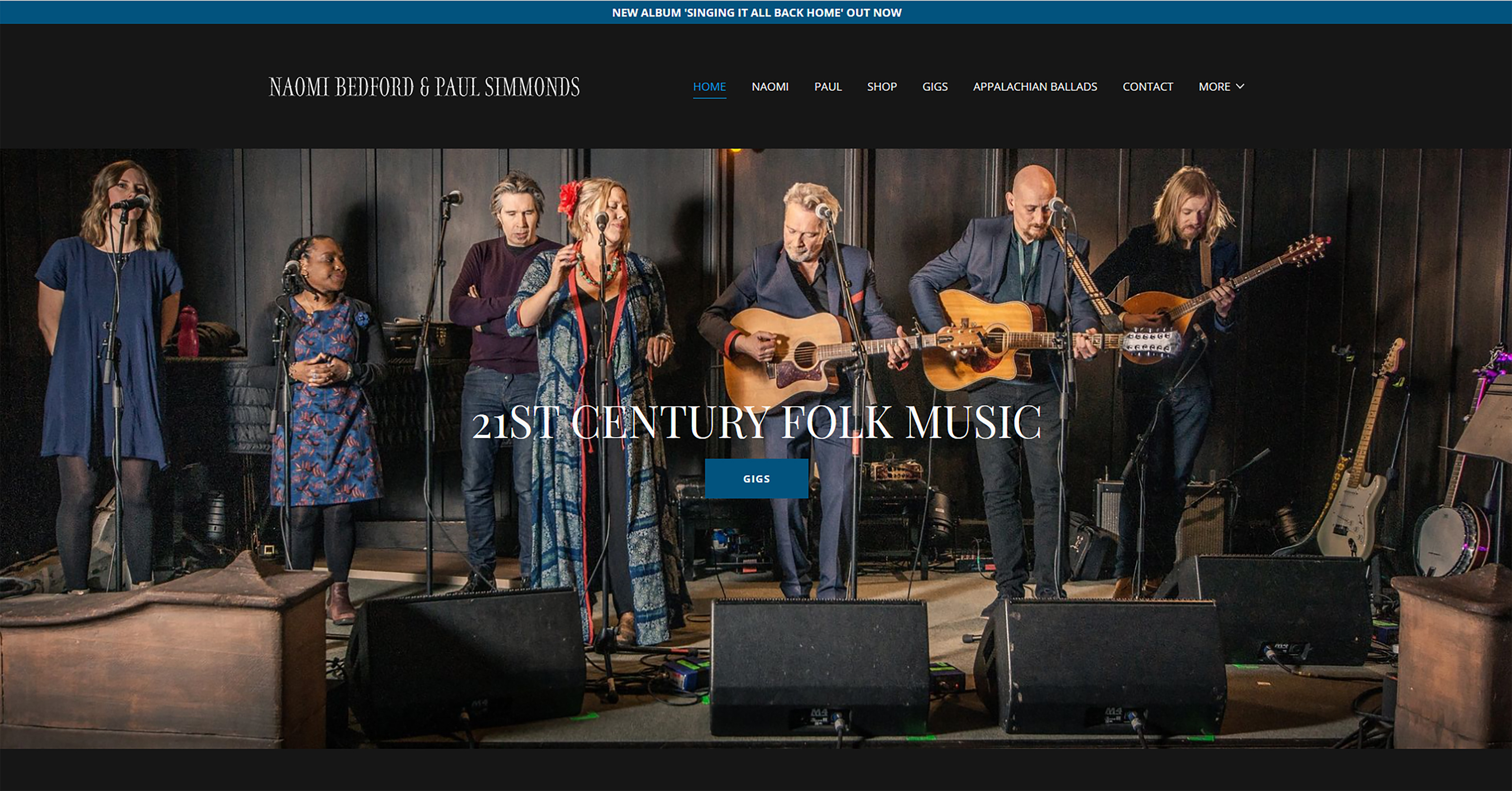 Paul Simmonds has been the songwriter and mandolin/guitarist with English folk rock institution The Men They Couldn't Hang since 1984.
He has recorded over 15 albums on major labels, toured the world twice and appeared at most major festivals including supports to David Bowie, Van Morrison and The Pogues. 
His songs have featured in documentaries, TV shows, adverts, trails and also in academic courses and dissertations. 
His recent collaboration with Naomi Bedford has drawn wide praise and in 2014 he was also jointly nominated for a BBC Radio 2 Folk Award. His 2017 album with Naomi Bedford 'Songs My Ruiner Gave To Me' featured in Guardian, the Independent, Mojo, R2 and No Depression.
In 2019 Paul will release 'Singing It All Back Home', an album of Appalachian ballads. The project, inspired by meetings with Shirley Collins, is produced by and features Folk Award winner Ben Walker and has been described by Ian Anderson, editor of fRoots as '21st century folk music'. Paul will spend 2019 touring in promotion of the album.